Portfolio: Employee Workspace
Serving 260,000+ employees, this intranet serves as the portal to all tasks, information, benefits and company information. Through usability research, user interviews, and analysis, we created a new information architecture with toggled experience between the 3 main functions of the Employee Workspace — My Work (the tasks I need to do), My Company (the news I need to know), and My Benefits (the information I need for me and my family).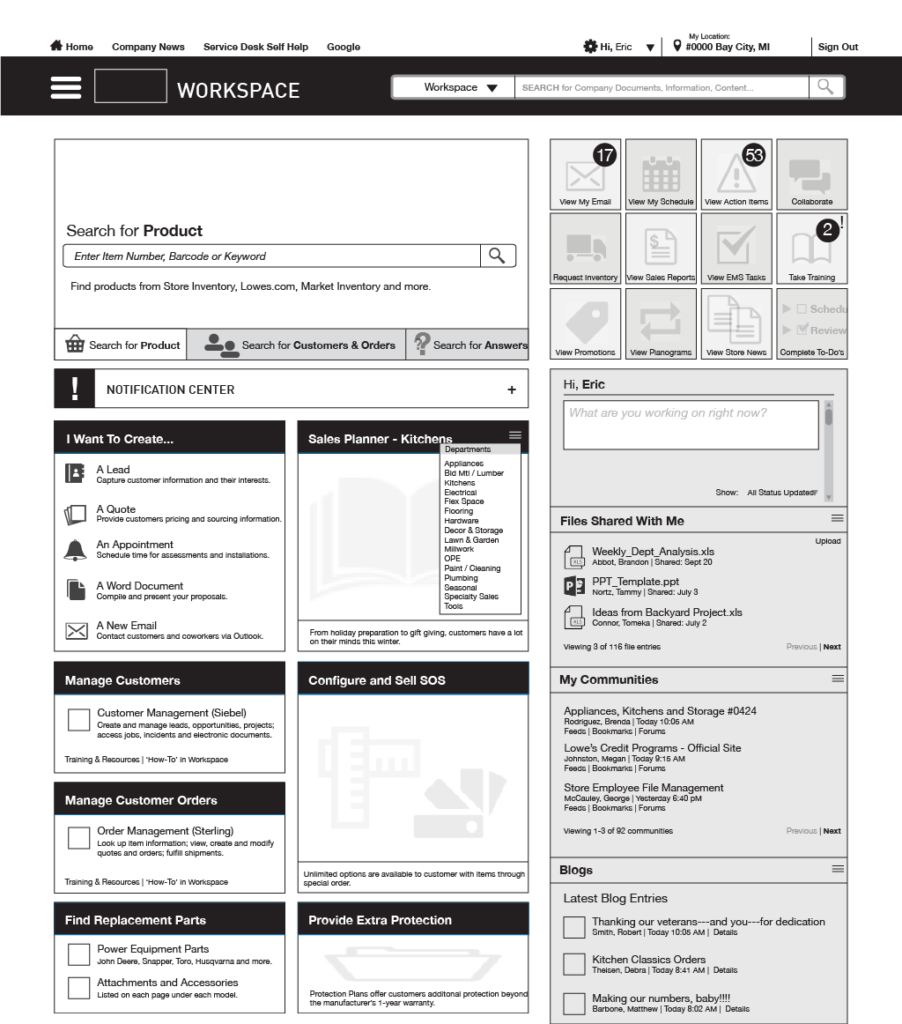 This redesign delivers a personalized and intuitive task-based experience via user attributes (location, department, role, etc.) paired with the integration of the company's social and content management applications. No more hunting through endless pull-down menus, and the implementation of a taxonomy based on task name vs. application name.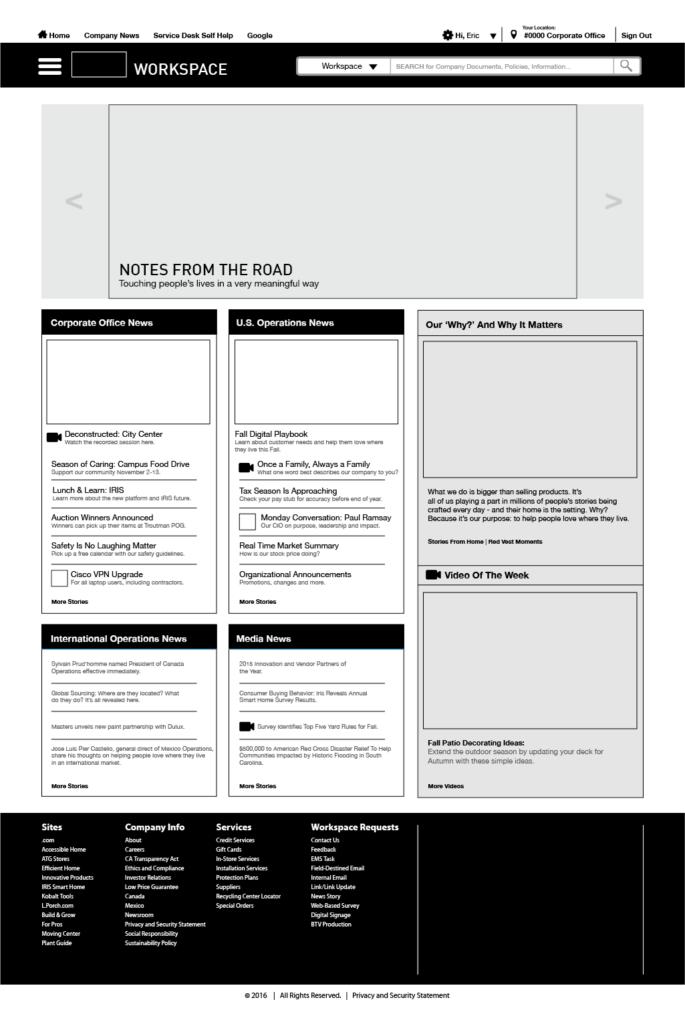 In addition, also implementing a responsive layout allows adaptability across environments, behaviors, and devices. Extremely important with a multi-channel, multi-generational workforce.